Medicine & Dentistry
Almost every country in the world has a medical and dental program that is accessible for basic education and advanced specializations. But while the choices are plenty, finding the right fit for your specific career plan is important. This requires understanding the advantages and limitations that come with being a foreign medical student.
Medical and dental students spend a lot of time away from their families and the academic load is quite hefty. So it's vital to have the right support and training along the way to make sure that the goal is attainable and crucially that time spent abroad is well spent.
One of the first things you need to do is understand the healthcare system where you intend to practice. For many this means paying a visit to your local medical or dental regulatory body. You procure information about the licensing requirements for foreign medical graduates. This entails asking about equivalency of degrees from abroad, whether the local universities are closer to the UK medical system or US medical system, and the steps required for specialization. With this in mind, you can begin making choices about which program is a good fit, and understand the steps necessary to go about getting the medical or dental license needed to begin your career and specialization.
Specializations:
For many international medical graduates, completing a specialization may or may not be possible in the country where they attained their degree. In many European countries, there are programs at the university which may be easily accessed and in many these positions are salaried positions especially in the EU, while in others you are expected to fund your studies and stay. In countries like the UK, passing the board exam qualifies you for admission to the Housemanship Foundation program which is two years of training, before you can apply for specialty training. However, this is a salaried position that is often augmented by locum (i.e. part-time shifts). Other countries may allow you to self-finance your residency but prevent you from working in the medical field upon completion. This is may be due to the fact that medicine and dentistry are seen as very prestigious and highly competitive fields, or it may be due to immigration policies, but from our perspective it is more of a protectionist policy that unfortunately remains in place in many countries. In conclusion, the good news is if you study well and have an outstanding performance, you will probably be offered an opportunity within the university, neighboring country, or other parts of the world. Therefore you must first find a place where you can get comfortable fast, and where you can shine.
LANGUAGE PREREQUISITES
So far we have discussed a little about some of the factors that could affect your choice of university, and we have been working under the assumption that there is no language proficiency requirement or barrier. But lets delve in the issue of language proficiency, an issue that is relevant to all disciplines.
Many universities around the world offer education programs in their local language as a way to promote their language and culture. In such cases, tuition fees are often reduced which make these programs very attractive to many prospective students. These universities will often offer a language and cultural induction program to these students during the first year followed by an examination to establish proficiency. Before attempting to study in a different language, we advise you to take a step back and think about how easy or difficult this can be. This decision cannot be taken at the spur of the moment, but rather requires careful assessment beforehand. The level of proficiency required surpasses a passive understanding and keep in mind relearning all that sciences in a new language is not to be taken lightly. It is true that in some cases, the nomenclature is in Latin or German or even English, yet we insist that the discussions and case studies as well as access to patients is a prime method of learning, thus is necessary.
Learning a language is not for everyone, but if you are prepared for that type of commitment, then you need to consider how the language can benefit you in the future. Language skills are becoming very attractive in the job market, so learning a language in itself is an asset. You are also likely to find it easier to pursue post graduate training or specialization and, in some cases, practice locally. It also improves your social interaction and understanding of the culture which allows you to form lasting relationships with people you meet while you are studying. In many countries, the student visa allows for limited working hours which may reduce a person's dependence on the family for their funds. In the Czech Republic, summer jobs are common especially because of the multinational companies that operate in the area. The same is true for most EU countries including the Balkans. South Africa provides an opportunity for its students to undertake some positions in their universities but working is impossible in other situations as laws prevent students from practicing any employment.
One way to offset the cultural shock is learning about the country you are visiting and taking some classes in the language before heading off. Not only will this put you in an advanced language program going forward, but it will also ease your assimilation and make you a front runner in interviews and applications.
PHILIPPINES
The Philippines is a great destination for studies especially medical, allied health, engineering, computers & technology as well as law. Medical studies can be completed in as little as 5 years and 8 months and the hands on experience of the 4-6 year dental programs is unparalleled. Most universities confer MDs and some have affiliations with US hospitals, thus allowing students to complete their clerkships there. The DMD (Doctor of Dental Medicine) degree is the standard in the Philippines and can be conferred in 4-6 years, depending on the university.
The Philippines receives plenty of international students, and they remain budget friendly. The admission process is also pretty straight forward, so this reduces the time required for processing admissions and visa.
Many students studying in the Philippines come from regional countries like Korea and also from Africa, Middle East, and India. In addition, the medical schools are accredited by the World Health Organization, Foundation for Advancement of International Medical Education and Research (FAIMER), Medical Council of India, and ECFMG (education commission for foreign medical graduates- USA). Many other local accrediting agencies also recognize the excellence of Philippine education as evidenced by the vast numbers of Filipino professionals working in the health field.
While we focused on the merits of getting a Philippine education, we must also mention the ease of transition to the Philippines. It has the third largest number of English speakers in the world; thus all of its education is in English language making their programs readily accessible. In addition, the Philippine people are filled with warmth and hospitality. Perhaps this makes the Philippines an ideal destination for those seeking a solid education that is both Western oriented but also grounded in the realities of a global context.
From its humble origins in 1919, UV Gullas was given university status in 1948. It provides an MD program that can be completed in as little as 5 years and 8 months. Based in the Visayas region in the south, Cebu city was the first capital of the Philippines when it was colonized by the Spaniards in 1585. The city is vibrant and flaunts plenty of Spanish architecture from its colonial past.
The university attracts many international students from all corners of the globe who are motivated by its US based curriculum, excellent technology, and well equipped campus. Living costs and tuition are very reasonable.
Established in 1946, Southwestern University is located in Cebu City in the Visayas region of Southern Philippine Islands. Its parent PHINMA is an organization dedicated to improving accessibility to education.
The international student community at SWU hails from 34 countries and this is an indication of the global identity of its medical program. Because it is located in Cebu, the standard of living compared to costs is very reasonable as is the tuition.

Formed in 1967, OLFU was given university status in the late 1990's. Its origins were in the allied medical field and medical education. In 1979 it launched its medical program which is a flagship of the university. Its university hospital graces the skyline of Venezuela, Metro Manila, and it has several campuses spread throughout Manila.
Fatima, as it is fondly called, is the product of years of intense efforts by its owners to make it a shining star of medical education and today you will find Fatima graduates at the top of the board exams for physical therapy, nursing, and medicine.
Its medical program has a special program for international medical students that is geared for international board exams especially the USMLE. Fatima also has a special program with offers its medical students the chance to attend clerkship in New York, USA.
If you are interested in studying in the Philippines, reach out to Syllabi through its contact form or schedule a FREE CONSULTATION for a more comprehensive look as well as gauge your fit, requirements, and estimated costs for attendance.
GEORGIA
Based in beautiful Tbilisi Georgia, European University has already made a name for itself in Georgia and abroad and is recognized by the World Health Organization (WHO) and Foundation for Advancement of International Medical Education and Research (FAIMER). In addition, European University is represented in the World Directory of Medical Schools. The faculty is also recognized by the Medical Council of India, Council of Higher Education of Turkey and is a member of the Association for Medical Education in Europe (AMEE), Association of Medical School in Europe (AMSE), Jordan and Germany.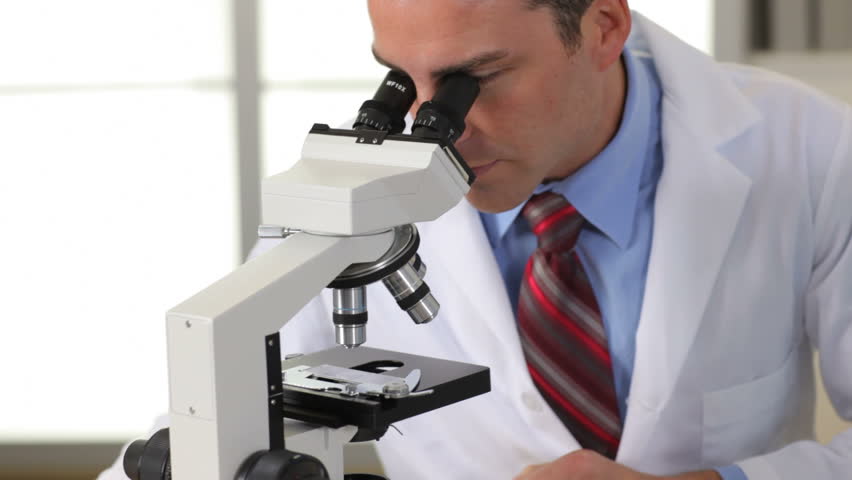 EU is not just committed to providing a quality medical education, but also providing you with an unforgettable journey through the micro and macro worlds of the human body using modern medical literature, multimedia and medical simulators. Students are welcome at major clinics to fully experience the realistic medical environment and help solve real tasks and use techniques which will later be crucial for conducting independent procedures in their future specialty.
The medical program is available in both English and Georgian.
EU-all Check out Tbilisi and EU campus
Innovation at EU- Body Interact
If you would like more information regarding attendance at Georgia as well as understanding which student services are available and how Syllabi will support you, feel free to reach out through our contact form or schedule a FREE CONSULTATION.
LATVIA
Located in the Baltics, Latvia has placed itself as an innovation hub and has gone to extensive lengths to improve the education and research capabilities of its citizenry. It is a beautiful place for nature lovers as forests cover 50% of its territory. Being part of the EU, means that Latvia is located in a vibrant economic community.
With thousands of international students, Latvia is a great place to meet people from all over the world. The range and availability of education makes Latvia ideal if you would like to get involved in exchange programs and are looking for training opportunities in nearby EU countries.
Perhaps most known for its Anatomic Theatre where Professor Gaston Bakman held the first anatomy lecture, Riga is a dynamic city that houses RSU and a third (approx. 616,000) of the inhabitants of Latvia. RSU began as a medical institute dedicated to medical education and research in 1950. During its evolution it has climbed the world rankings and is currently holding the 501st spot on the Times Higher Education list.
Aside from an English medical degree, the university also offers English undergraduate degrees in Dentistry and International Business & Start up. English postgraduate degrees are also available, these include: Biostatistics, Health Management, International Governance & Diplomacy, Russia & Eurasian studies, and Social Work with children and youth.
Professional development programs and doctoral programs in computers, engineering, and communication are also available in the English language.
Other programs are available for study in Latvian language however these require certification in Latvian language. These include undergraduate and graduate programs including medical residency training. Language induction can be arranged and taken at the university.
RUSSIA
Well known for its education, Russia is a vast, historical nation. Its rich cultural heritage provides an amazing array of culture and diversity that make it a common destination for international students. Its cities are well developed with exhibitions, museums, theatre, and infrastructure to which all students are given discounts.
Russia is currently home to over three hundred thousand international students from all corners of the globe who attend one of the 741 universities that accept foreign students. They are attracted to the variety of quality programs ranging from medical to allied health, engineering, computers, technology, management, economics, international relations, arts, theatre, humanities amongst others.
Russian universities are very old, and some date back to the 15th century. A common choice for international students is Moscow State University which was established in 1755. It is interesting to note the number of Nobel Laureates associated with this great institution, check their website for a listing.
Many Russian universities are found in the top 500 list of both the Times Higher Education and QS worldwide rankings. In addition to quality research and academics, these universities provide plenty of scholarships for international students to assist them with their stay in Russia. Some of the most common destinations for international students are: MGIMO University, North Caucasus Federal University, Novosibirsk State University, People's Friendship University of Russia, and Sechenov University. Of course this list is not exhaustive and there are other universities spread across Russia where one could study and Syllabi ® has access to many other universities.
Visit this link for English Programs in Russia
Traditionally, most international students wishing to join a Russian university were required to provide evidence of adequate Russian knowledge, however today there are some opportunities in business, mathematics & data science, economics, law, petroleum engineering, human rights, and other programs where English is the medium of instruction. English may also be seen in postgraduate programs as well as medical specializations more often. In such cases, proof of English proficiency is required. But for most basic medical and dentistry programs, Russian is commonly used. For these students, they can expect 2 or 3 semesters of Russian followed by a language examination which must be passed before students can proceed with studying their main program. While these classes are seen as a requirement, another way of seeing it is that it provides an excellent way to connect with the Russian culture. Having an extra language is definitely an advantage when moving forward in one's career, especially a widely spoken language.
If you would like to learn more about Russia and our services for students there, reach out to a Syllabi ® representative via the online contact form & schedule a Free Consultation.
OTHER JURISDICTIONS
Africa & Middle East
There are several options for studying medicine and dentistry in Africa and the Middle East. Countries like South Africa, Kenya, Sudan, Egypt, Dubai, Qatar, Saudi Arabia and Jordan have excellent medical schools that are accessible though entrance is usually very competitive. The cost of the medical school varies tremendously with some universities costing very little while others are very expensive. Method of application also varies, with some universities accepting direct applications such as in Jordan, while other universities requiring an applicant to go through a government run competitive system, like in Sudan. One of the advantages for people from the region is that the focus is similar and the ability to adjust upon returning home is easier. The systems are highly congruent and therefore reintegration at your local medical union or council is much easier. For example, the Arab Board is a medical specialization institution that is accredited by all Arab countries. It organizes specialty training (postgraduate clinical degree for physicians and dentists) and it is accredited regionally in countries that are members of the Arab League. In contrast a British educated doctor attempting to continue as a specialist upon returning to Sudan would require a complete evaluation of his/her experience and at least one year of assessment working with a local specialist before receiving their consultancy or specialist certificate. Finally, you should also consider that in most cases, doctors in the region may receive temporary licensing from authorities to pursue specialization, and this also allows them to work domestically. In the Gulf Region there are several medical programs that are very competitive and a few do not charge tuition. Such programs are found in the UAE at Khalifa University and in Qatar at Weil Cornell, though in Qatar the university only provides aid to US citizens and permanent residents of the US. Check the SCHOLARSHIPS pages for Khalifa Universities scholarships for international students.
North America & Caribbean
Studying medicine in the US is only possible for those with permanent residence or US citizenship but dental school is accessible to international students. For most the costs are very high and many medical students are heavily indebted by the time they complete their studies. For those interested in pursuing healthcare studies in the US there are programs such as public health or physician assistant programs that are more affordable and provide highly lucrative careers. Many countries in the Caribbean like the Bahamas, St. George, Dominican Republic, and Belize do have medical and dental schools that are modelled on the US system and accredited. They are affordable with some offering a trimester allowing students to attain their MD in as little as two- and one-half years. Many US and international students from around the world study in these universities.
South America
Medical schools in South America are world renowned and affordable. Countries like Cuba and Brazil have excellent medical education, but their accessibility is limited because of the need to be proficient in Spanish and Portuguese respectively. The distance is also a factor for families wishing to have their loved ones closer to home.
UK & Ireland
The UK and Ireland have excellent opportunities for privately funded medical education and most universities offer a 6-year MBBS program, while only a few have a 4 year MD. They require academic excellence including excellent highschool performance and English proficiency for those who are not native speakers. The advantages of studying in the UK and Ireland is the extension of medical training that occurs upon graduation where upon newly graduated physicians who pass their medical board exam can go on to complete their foundation program and specialize locally before returning home to practice. The housemanship and specialization program are supported by the local medical authorities, thus the physician is hired while they are training. There are also plenty of opportunities to work on medical research and clinical training. However, getting an acceptance, visa, and funding for the basic education is quite costly.
Europe
European medical schools have excellent medical education, and we advise looking into them at your local embassy and online at specific university websites. Many medical schools have tuition fees and they get astronomical if you are demanding an English school. Some universities may have partial scholarships or assistance for international students. One way that tuition is reduced, is to study in the local language, and in some countries like the Czech Republic tuition is waived. In other countries, there is no escaping the local language requirements because clinical practice requires interacting with the local population.
Studying in the local language requires taking a year to study the language and then sitting for an examination where a prospective student must attain a minimum score before proceeding with their studies. For those who wish to pursue this pathway, our advice would be to start early and try to pass the language requirement in your home country (for example, French can be studied at the French Institute as can German at Goethe Institute or Russian) and then sit for the examination BEFORE travelling. Even if you don't attain the necessary score, having some knowledge before arriving in your host country will definitely give you a boost of self-confidence and increase your chances of passing the exam after the one-year immersion and classes. What's important is to not get caught in the cycle of yearly examinations and remaining side lined for more than one year.
If you attain the language proficiency required to complete a medical or dental education in the native language of the host country, it would be expected that staying on for the specialization could also be realized.
China & Taiwan
Studying medicine in China and Taiwan may also be destinations of interest. They both definitely have excellent medical schools, and entry is competitive. There are rules regarding proficiency in the language of instruction (i.e. Chinese or English), and very few scholarships are available for medical or dental students. In most cases, because medicine and dentistry have a community aspect, even when the language of instruction is English, Chinese proficiency is required to complete the training phase of the education. The tuition fees for a year of medicine or dentistry may be around 9,000 – 20,000 USD. There is an advantage that living costs in both countries are considerably lower than many countries, but if you are thinking of completing your specialization or wish to remain for further education, finding a research position or residency training supported by the university is very competitive. There are also plenty of laws preventing students from working in their territories.